Welcome on Home Page
NAVITRANS BV - MARITIME AGENCY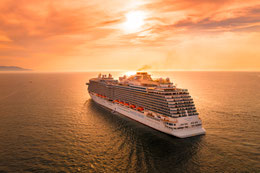 Navitrans BV is active in the field of selection and recruitment of qualified seafarers since 1952.
Since 1988, as the sole shipping agency in Italy for  Princess Cruises fleet, Navitrans BV selects and employs high specialized  seafarers to be enrolled on board Company ships.
Navitrans BV is also a "Marlins Approved Test Centre" and conducts English language tests to all applicants.
Princess Cruises - escape completely